Veterinary Services
Loving Care for Pets and Their People
A Safe Place For Your Pet
Pet Boarding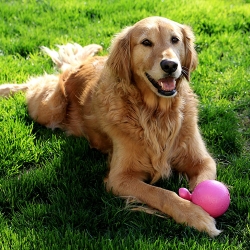 Need a safe, loving place to keep your beloved dog or cat for the day while you take care of important business? We know you love your pet, but you find yourself in a situation where you must be away. It could be a business trip, a vacation, or a serious illness, but you simply must make a plan to care for your beloved family member. After all, they depend on you. When you leave your pet with us at Nolan River Animal Hospital, we want you to feel secure in the knowledge that your pet has the best care while you are away.
We have everything your cat or dog needs to have a fun time while you are away – toys, games, human and animal companionship and experienced veterinary care just in case. Additionally, you are welcome to send a special blanket or toy for your pet, or we can provide them if you like. Our patients are always fed according to owner instructions, and clean, fresh water is always available.
Boarding and Daycare Services
Nolan River Animal Hospital offers daytime and overnight boarding for current patients. We have separate facilities for dogs and cats. Each dog boarder enjoys private leash walked time daily in our enclosed side yard. Every boarder enjoys the personal attention and care of our trained veterinary technicians.
You'll be happy that our pet boarding program ensures that your pet receives frequent loving attention and quality treats throughout the day. We have larger kennels available for the comfort of large pets. The kennels have heat and air conditioning to ensure your pet's comfort in any weather. We practice the highest standards of care and cleanliness for patients staying with us. Our staff knows that it takes a great deal of trust to leave your pet with someone else, so we want to assure you that we are professional, highly trained, and most of all, we love pets.
Please call for scheduling and pricing information. We also invite you to visit our hospital and view our boarding area for yourself! Just give us a call, and we'll set up a time for you to take a tour. It is our goal to provide your pet with the best quality of care while they are with us. The staff at Nolan River Animal Hospital promises to look after each and every pet as if they were our own, and treat them with respect and loving care they deserve.
Your Pet Deserves Outstanding Veterinary Care
Contact Nolan River Animal Hospital Today!