About Us
Loving Care for Pets and Their People
Clean, Safe, and Modern Facilities
Nolan River Animal Hospital Tour
Welcome to Nolan River Animal Hospital! We're proud to offer state-of-the-art medical facilities and a warm, safe, and welcoming environment that is designed to provide your pet with the best available veterinary care. We invite you to take a virtual tour of our facilities and we hope that you'll decide to join us as a part of our extended family.
Meet Our Hospital Family
Nolan River Animal Hospital Staff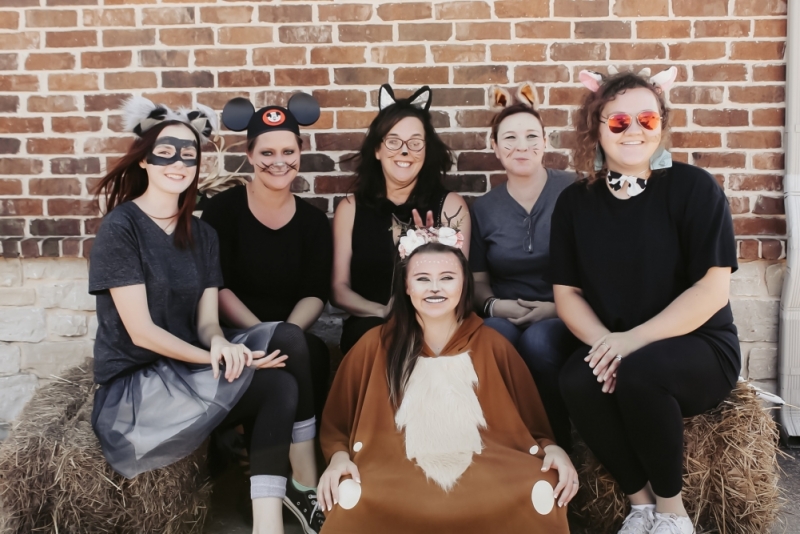 One of the most important things about working together, is working together! Our team is extremely close, and we all love working side by side, like one big, happy family. One of the best things about that, is that we will treat your pet as family as well.
The veterinarians of Nolan River Animal Hospital in Cleburne, Texas have a dedication to the animals they care for. Day in and day out, through their work at the hospital and the extra hours they put in volunteering their services at shelters and rescues, they make a powerful impact on our community's pets.
Our veterinary staff is the true backbone of Nolan River Animal Hospital. Veterinary technicians, assistants, receptionists, and all our support staff play an integral role in keeping our hospital humming and giving each of our patients and clients the very best experience. Get to know more about them below, and don't forget to make an appointment to meet them in person!
Contact us to learn more about our practice or to ask us anything about your pet's health care. We look forward to serving you and your pet!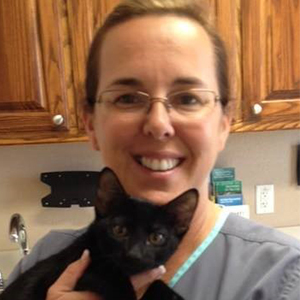 DVM, MS
Dr. Jacqueline Brockett
Dr. Brockett graduated from Texas A&M University-College of Veterinary Medicine in 2006. Prior to vet school she earned her BS and MS in animal science from Texas A&M University. Dr. Brockett worked as a small animal veterinarian in Burleson from 2006-2009. She also worked as an emergency vet at I-20 Animal Medical Center in Arlington.
She has a special interest in preventative medicine, internal medicine, and soft tissue surgery. She is a member of the American Veterinary Medical Association and the Texas Veterinary Medical Association. Dr. Brockett shares her home with her husband Josh, who is a civil engineer at Childress Engineers in Cleburne. They have two daughters, Rebekah and Rachael.
The Brockett animal pack includes two mastiffs named Ferdinand and Biscuit, a pig named Pickles, two horses named Thor and Velvet, a steer named Curly, a rabbit named Stuart, several cats, and a coop full of fat, happy chickens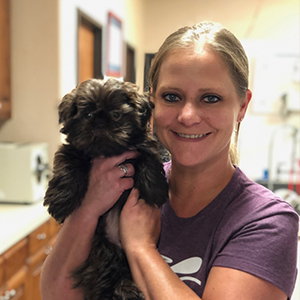 Practice Manager / Lead Technician
Sara Hollingsworth
Sara was born and raised here in Cleburne. She graduated from Cleburne High School in 2001 and has worked at NRAH for the past eight years. Sara has a passion for helping people and animals. She and her husband have two daughters, Bailey and Brenna, a Shih Tzu named Mia, and two bearded dragons. She loves traveling and spending time outside with her family, whether it's camping or just playing in the backyard.
Veterinary Technician
Jacy Ward
Jacy grew up here in Cleburne and graduated from Cleburne High School in 2014. She is currently working on two degrees; a BS in Animal Science, and a BA in Spanish from West Texas A&M University. Jacy has done extensive work with large animals, which include working as an assistant for a feed lot vet and getting certified in artificial insemination and palpation of cattle. Jacy enjoys all things cow related and will easily get distracted if you bring them up around her. Jacy's own animals include 2 dogs (a corgi/heeler named Bentley and a German Shepherd named Marnie), a cat named Binx, and several cow/calf pairs.
Veterinary Technician
Zoie Rogers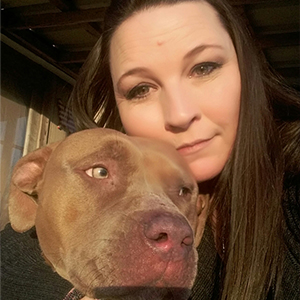 Veterinary Technician
Gina Tribble
Gina is from Covington, where her pets rule the roost! She has 2 dogs (Ginger and Faith), 3 cats (Katniss, Nolan, and Tyson), and 3 cows. Her and her husband David have 3 wonderful children; Natalie, Taylor, and Trisha. She enjoys working with all animals and, of course, loving on all the pets that walk through the door at our clinic. When she isn't here, she loves to fish, camp, or go out to hunt for yard sales.
Veterinary Technician
Madelynn Howard
Madelynn was born and raised in Joshua, where she currently attends Joshua High School. She has one bunny (DUH), one cat (Tim), and one dog (Douglas). She intends to go to Tarleton, after graduating high school, to major in Wildlife for her Pre-Vet. She then wants to go to Texas A&M to obtain her veterinary license. She has a passion for animals, and an even bigger passion for learning.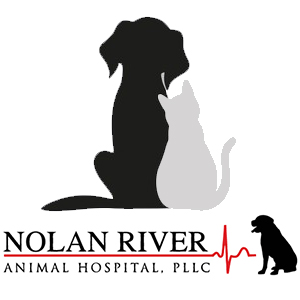 Receptionist
Ashley McCarley
The Best Veterinary Care In Cleburne, Texas
Comprehensive Pet Health Care
Nolan River Animal Hospital is a full-service hospital and wellness center for small animals including dogs, cats and pocket pets.  Our state-of-the-art facility allows us to provide a full range of medical services to your pets, including physical exams, pet pain management, preventive dental care, spay / neuter, behavior counseling, diagnostic testing, vaccinations, health certificates for travel, microchipping, and more.
In addition, we offer many client conveniences, such as pet boarding and daycare, pharmacy, and access to your pet's records through our pet portal, VitusVet. We are located in Cleburne, Texas on North Nolan River Road directly across from Cleburne High School. From annual visits to heath concerns and everything in between, we are here for you and your furry family whenever you need us to be.
Great vets and staff that took care of me and my pets as if we were family. The vets and technicians call my dogs by name, are gentle and patient with them, and try to get to know them instead of just in and out as fast as they can. I'd highly recommend trusting them with your pet needs!
We have entrusted our Yorkie to them from the moment we got him! They are the best!
Dr. Brockett and her entire staff are truly amazing. Our dogs actually are happy when we pull into the parking lot. I can not say enough about the care and professionalism they provide. Definitely 5 stars.
Your Pet Deserves Outstanding Veterinary Care
Contact Nolan River Animal Hospital Today!