We Treat Your Pet Like Our Own
A Trusted Veterinary Team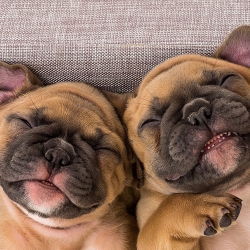 Nolan River Animal Hospital has provided exceptional veterinary care to dogs, cats, and small mammals / pocket pets in Cleburne, Texas. We would be honored to be a partner in your pet's healthcare team. Our kind, compassionate staff of animal lovers provides personalized care that's responsive to your pet's needs and yours. When you visit Nolan River Animal Hospital and see our full-service, state-of-the-art facility and knowledgeable staff, you can count on three things:
We will provide the highest level of comprehensive pet health care
We will clearly communicate with you so that you can make the most informed decisions
We will never recommend a treatment that we would not choose for our own beloved pets
Regarded as the top choice of dogs, cats and their people, Nolan River Animal Hospital provides comprehensive care for pets. Our services include thorough exams, complete dental care, preventive care and vaccinations, spay / neuter / other surgeries, diagnostic lab work (blood, urine, culture, etc.), skin disorder treatments,  boarding for your cat or dog, and more. We take great care to make sure your pets are getting the personalized care that they need-and you deserve. 
Come visit us and see why Nolan River Animal Hospital is an excellent choice for the health and happiness of your pet through all life stages, from puppy- and kittenhood, through their golden years. We have a lifecycle approach to care, with specialized consideration for your animal's life stage and unique breed needs. We offer a convenient portal for clients to access their pet's medical records and a place to re-order medications.
Veterinary Care to Meet Your Pet's Needs
Complete Pet Health Care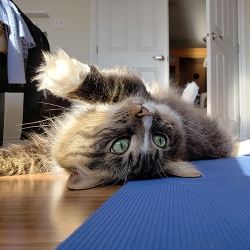 At Nolan River Animal Hospital, we treat everyone who walks through our doors, whether on two legs or four, with excellent service and compassionate care.  When you partner with Dr. Rene Brockett, together, we'll prevent illness and help your pet remain well, so they can enjoy a long, happy, and healthy life with you.
Our personalized service and focus on preventative education and treatment enable us to follow the golden rule in treating both you and your pet like family. Nolan River Animal Hospital will always provide the highest standard of care to our pet patients and the highest levels of compassion and service to our clients.
We believe in treating every patient as if they were our own pet, and giving them the same loving attention and care. We offer a full range of veterinary services implementing both traditional and modern medicine. We welcome all new clients to our veterinary facility on Nolan River Road, across from Cleburne High School.
Our veterinarian staff believes that our patients come first. We are here to educate our clients and help them make the best decisions for their pet's healthcare. We provide our services in a caring, timely manner always with the goal of exceeding our client's expectations.
You can count on Nolan River Animal Hospital for a wide variety of veterinary care focusing on preventative maintenance through annual exams, vaccinations and nutrition. We value our patients and clients and we appreciate the role we get to play in your pet's health care.
The Best Veterinary Care In Cleburne, Texas
Comprehensive Pet Health Care
Nolan River Animal Hospital is a full-service hospital and wellness center for small animals including dogs, cats and pocket pets.  Our state-of-the-art facility allows us to provide a full range of medical services to your pets, including physical exams, pet pain management, preventive dental care, spay / neuter, behavior counseling, diagnostic testing, vaccinations, health certificates for travel, microchipping, and more.
In addition, we offer many client conveniences, such as pet boarding and daycare, pharmacy, and access to your pet's records through our pet portal, VitusVet. We are located in Cleburne, Texas on North Nolan River Road directly across from Cleburne High School. From annual visits to heath concerns and everything in between, we are here for you and your furry family whenever you need us to be.
Absolutely the best! Very reasonable pricing also! Just greatness! Definitely bringing my other cats here when they need to come! Staff is great!
We have been using this clinic for many years. Our experiences have always been exceptional. Dr. Brockett and staff always exceed our expectations. They are caring, friendly, and knowledgeable. The clinic is very clean, organized and operated in a very professional manner.
The ladies here give the most excellent care to all of our animals (yeah, we have several) and they act as though they are a part of their family, almost as much as we do.
Your Pet Deserves Outstanding Veterinary Care
Contact Nolan River Animal Hospital Today!