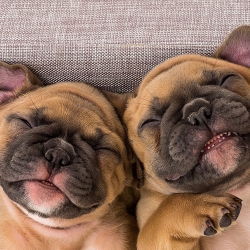 Nolan River Animal Hospital has provided exceptional veterinary care to dogs, cats, and small mammals / pocket pets in Cleburne, Texas. We would be honored to be a partner in your pet's healthcare team. Our kind, compassionate staff of animal lovers provides personalized care that's responsive to your pet's needs and yours. When you visit Nolan River Animal Hospital and see our full-service, state-of-the-art facility and knowledgeable staff, you can count on three things:
We will provide the highest level of comprehensive pet health care
We will clearly communicate with you so that you can make the most informed decisions
We will never recommend a treatment that we would not choose for our own beloved pets
Regarded as the top choice of dogs, cats and their people, Nolan River Animal Hospital provides comprehensive care for pets. Our services include thorough exams, complete dental care, preventive care and vaccinations, spay / neuter / other surgeries, diagnostic lab work (blood, urine, culture, etc.), skin disorder treatments,  boarding for your cat or dog, and more. We take great care to make sure your pets are getting the personalized care that they need-and you deserve. 
Come visit us and see why Nolan River Animal Hospital is an excellent choice for the health and happiness of your pet through all life stages, from puppy- and kittenhood, through their golden years. We have a lifecycle approach to care, with specialized consideration for your animal's life stage and unique breed needs. We offer a convenient portal for clients to access their pet's medical records and a place to re-order medications.